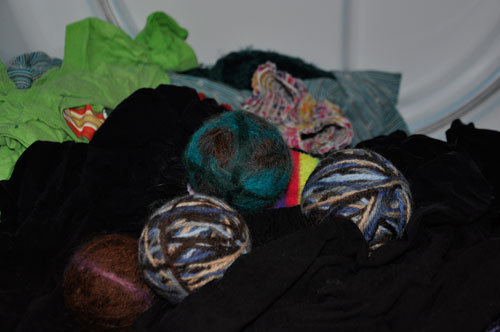 Many years ago I learned to make my own laundry detergent and was thrilled to be able to avoid harsh chemicals and save a pretty penny. However, until recently, I continued to purchase dryer sheets because my husband cannot stand his clothes to have static electricity.
I was thrilled to find this very simple alternative to dryer sheets that is not only cost effective, it is also reusable and non-toxic. Throw a few felted dryer balls into the dryer to reduce static electricity, decrease wrinkles in clothing, and speed up drying time.
Join me at The Happy Housewife where I am sharing a tutorial on making your own wool dryer balls!