I remember it like it was yesterday…my young pianist sitting on the bench practicing her piano, when I mentioned that she should practice singing along because she had such a lovely voice…to which she replied, "I am not a singer, I am a classical pianist!"
Six years later she laughs when I remind her of this, because she remembers it so well. We are both so thankful that the Lord has turned her heart around for His glory! During the last couple of years, not only has my oldest daughter began to sing publicly, she has worked with her younger sisters teaching them to play instruments and sing. The trio is currently practicing hymns to sing with another family at our local nursing homes.
Hannah is seven and she plays the fiddle. She is really the "entertainer" of the bunch, so we have to keep an eye on her. She wants all eyes on her.
Maddie is ten, and she plays the mandolin and a bit of guitar. She is happy to stay in background, but has a lovely voice that rings out. I don't know how she does it, but she can really keep a steady tone when her older sister harmonizes with her.
Kendra is eighteen now, and a complete maestro. Besides being the classical pianist she is, she plays the fiddle, mandolin, and the guitar. And she is becoming a wonderful music teacher to her sisters. She sings beautifully in both English and Spanish.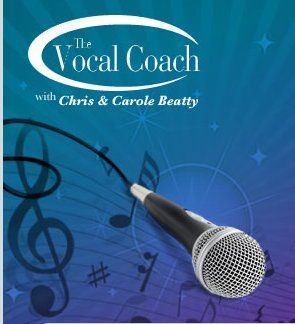 We were recently introduced to Vocal Coach Singer, which is a complete voice lesson program on CD's (or MP3s). My mom used to always tell me, "You need to get voice lessons for those girls so that they can know the right way to sing." I knew she was probably right, but voice lessons are expensive especially for 3 children. And really, I didn't even know anyone who taught voice lessons. Not to mention that I would have to drive them to the lessons each week (well, now Kendra drives, but back when I thought about it she didn't).
I was excited that the girls would have the opportunity to have voice lessons from home. As I researched the company, I was so grateful that not only are the lessons top-notch, professional quality lessons, the owners are Christians. I heard the girls practicing one of their exercises the other day, singing about how they were designed by God. WOW! As the music of this world turns more and more worldly, it is truly a breath of fresh air to be taught by those who love the Lord!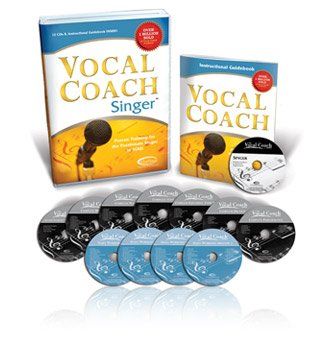 How the Program Works
The program consists of 7 Training CDs:
Getting Started
Complete Breathing
Complete Warm-Up
Complete Tone
Complete Expanding Your Range
Complete Diction
Complete Performance
4 Workout CDs:
Daily Workout High Voice 1 & 2
Daily Workout Medium/Low Voice 1 & 2
Plus these great educational tools:
Guidebook – Full-size Instructional Guidebook to Ensure Success
Printable Lead Sheets – each exercise in our course, plus track lists
Personal Singer's Journal (Getting Started Journal & Workout Journal) to Track Your Progress
Vocal Coach Song Evaluation – Evaluation form to enable you to make more intelligent song selections
When the girls started out, I had Kendra read through the guidebook, which explains the program. Then, she would spend about 20-30 minutes a day, roughly 2-3 days a week, going through the exercises. The exercises are easy to complete and the kids had a blast doing them. I could hear them downstairs just laughing at each other as they made the "funny" faces needed to breathe different ways. When they got to the drawn out songs, used to increase the amount of air their lungs can hold, they gasped for air wondering if this program wasn't some kind of torture session (but then laughed and giggled as they worked to go longer and longer).
One of the things that would have helped us out with this program would be a general guideline of how long to spend on each training session. Kendra wasn't sure how long to continue working on each session, and which ones she should repeat even as they moved on to others. For example, she didn't know if they should keep working on breathing songs even as they moved on to tone training or expanding their range training.
Other than that, we were all very happy with the lessons. The girls feel very blessed to be able to advance their singing skills, especially in such a fun way. Even their little brother has been enjoying the lessons, even though he just listens along now and then. We all thought it was so funny to hear him singing the "rap" song as we were getting ready for dinner. This made me realize that these lessons were sticking with them and that they were working on them throughout the day even when they didn't realize it!
Overall, this has been a super program!
Here is a sampling of my daughter Kendra singing after using Vocal Coach. I should have gotten a "before" recording, but I didn't. Maybe I will have her record again in a few more weeks and add an update!
Appropriate Age Range
Vocal Coach Singer can be used by anyone wanting to sing their best. I think that younger children would need supervision and guidance as they go through the sessions to make sure they are doing the exercises correctly. My seven year old and ten year old had no trouble with the material, but they did each lesson with their older sister working with them. I don't think they would have been as successful if I had just left them alone with it.
Program Price
Vocal Coach Singer includes 7 training CDs, 4 workout CDs, and a full-size instructional guidebook for $119 ($99 for MP3s).
~~~~~~~~~~~~~~~~~~~~~~~~~~~~~~~~~~~~~~~~~~~~~~~~~~~~~~~~
To see what my fellow crewmates had to say about Vocal Coach Singer, click the banner here:
Disclaimer: As part of the TOS Schoolhouse Review Crew, I received the product or service mentioned above for the purpose of a review. All opinions are my own. For more information, please read my
disclosure
.
Podcast: Play in new window | Download