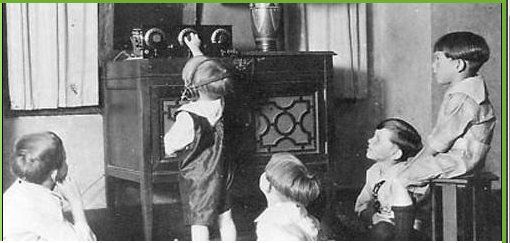 When my oldest son was young, I spent many years struggling to teach him to read. At the time, I began having him listen to audio books. My thought was that he would at least hear the words and maybe it would help with his auditory processing (at least he would know how the reading should sound, and how the words should sound).
Now that he is older, I have seen the benefits of having him (as well as the other kids who always wanted to join in to listen) listen to audio books. For instance, when we were living in Spain, my daughter and I spent time studying each week, taking classes, and practicing our Spanish. He was able to quickly pick up pieces of the language just by listening to others speak. He is now learning Japanese, which I believe is because he has developed the listening skills needed to learn a language that sounds so different from our own.

I was recently given the opportunity to review a set of audio books from Beloved Books, called the Sugar Creek Gang. The Sugar Creek Gang audio series is a dramatization of the original Sugar Creek Gang books written by Paul Hutchens in 1939. The adventures are told from the viewpoint of Bill Collins, a young boy growing up near Sugar Creek in Indiana. When the story begins in book 1, 10 year old Bill belongs to the Sugar Creek Gang, a group of six boys who are constantly finding themselves in all sorts of adventures.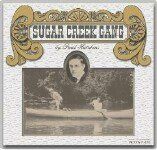 Although my oldest son loves audio books, I didn't know if he would think these were too young for him or not. I put them on for the younger kids to listen to and he immediately started listening along. Before long he had listened to the entire 6 CD set, and continues to listen to them. I think this attest to the fact that the stories are 1) very interesting and engaging, and 2) the messages are timeless. Here is what my son had to say about the books:
The Sugar Creek Gang starts off by introducing you to the gang, which consists of a handful of boys. The book describes the boys very good so that even younger children will know the names of all of them. The speaker is very clear, and makes the story fun and entertaining. You do not have to listen to all the CD's in order, but it does help you understand the story better. The story is about a gang that just tries to have general fun. They encounter fun adventures along the way, like the robber, a bear, and many more. The stories are both entertaining, as well as biblically training. The main character (Bill, a boy in the gang) is saved and is proud of it. He goes to church every week and sometimes invites his unsaved friends to go with him. He wishes all boys were saved, and throughout the CD, sees other boys come to Christ. There is also a leader of the gang (Big Jim) who is a Christian. He is a good example of a good leader–he sets biblical rules for the gang, such as no cursing, being home for dinner, minding your parents, etc. Not all the boys in the gang are saved though, but most all of them follow good morals and over time become influenced by the boys that are saved. Overall the Sugar Creek Gang is a great CD set that is fun to listen to and good for learning about God.
The stories are written in order, and meant to present Bill's life over several years, as well as lead the listener closer to Jesus. As a parent, I was so impressed by how easily Bill explains difficult concepts in the context of real life. For instance, in one episode, one of the boy's newly saved dad is tempted to begin drinking again. Instead of just telling the listeners how bad drinking can be, Bill shows the impact that drinking has on this dad's family. (Note: Everything he talks about is done in a very modest way. After all, this series was written in 1939 and they certainly spoke differently about things than we do today.) We see poor Circus' (the son) heart break and hear the fear in his voice, as he finds out about the drinking.
In another episode, Bill and Little Jim were trying to save a kitten when they found themselves riding in a washtub in the rushing waters of an overflowing creek. Both boys feared they might not make it home alive, when Little Jim remarks, "It's better for us to drown than for Little Tom Till or Big Bob, cause their not saved." It takes great maturity in Christ to be willing to lay down your life for those who may not be saved. This is type of character trait that I want my son's to exhibit.
There are six audio book series, and each contains six books for a total of 36 audio books. Each series is $54.95 or you can buy the entire set for $279.95 (a $50 savings). These would definitely make a great Christmas present, especially since the entire family will enjoy them!
~~~~~~~~~~~~~~~~~~~~~~~~~~~~~~~~~~~~~~~~~~~~~~~~~~~~~~~~
To see what my fellow crewmates had to say about Beloved Books, click the banner here:
Disclaimer: As part of the TOS Schoolhouse Review Crew, I received the product or service mentioned above for the purpose of a review. All opinions are my own. For more information, please read my disclosure.