Well this was a fun review! After being blessed by Homeschool Spanish Academy several months ago, I was so thankful to have an opportunity to review Speekee TV, an online spanish class for younger kids, this go round.
Learning the Spanish language is something that our family (excluding my husband who is fluent in Spanish) has worked on over the years. I have taken numerous Spanish classes. We have used Spanish language curriculum. We even moved to Spain! So I have seen first hand how second languages develop over time.
I guess that is why I was so pleased with Speekee TV, especially for my younger kids. It gives younger children exposure to the language in a fun and engaging manner. I have to say, though, that it didn't turn out as I had planned…
Our Experience with Speekee TV
I had planned to have my middle girls, in grades 5 and 2, to use the program. When we first started it, the older one looked at me like I was joking. "Can't I just do the program Kendra (her older sister) does?" Apparently she felt that she was too old for Speekee.
I didn't push her to do it. Instead, our three year old fell in love with Speekee! Every chance he gets, including at the hospital or restaurants, he wants to watch Speekee on my phone. And then there is the baby who comes running when he hears Speekee. Then he does his little dance to "Donde vamos?"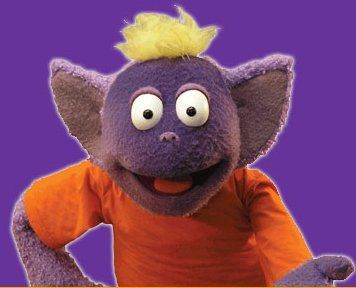 In all fairness, Speekee does seem more geared towards younger children. It reminds me of Sesame Street, with the puppets and children singing and doing activities. It certainly captures the younger children's attention. Amazingly enough, for someone who thought she was too young for Speekee, my daughter certainly knows the songs and phrases well. ; )
With my younger kids, my goal for them is simply to hear the language over and over and try to incorporate as much as we can in everyday situation. I don't expect them to start conversing, or even to remember everything after a few weeks. What we did was watch one of the ten episodes, then sing the songs together, or go over the topics covered in the episode. For instance, if the episode covered the colors, we would review colors after the show.
I think it might have helped that I know some basic spanish, but it was not necessary. Speekee TV comes with a fasttrack plan that provides 40 weeks worth of lessons. These lessons incorporate the video episodes along with activities and printables to help children retain their learning. There are also flashcards that can be printed out for additional review. I found that these activities were a good mix for all ages. Some of the activities were too hard for little ones to grasp, while others would be boring for the older kids. As someone who has a hard time sticking to a strict schedule, I would just pick and choose things that worked well for us!
A Few Thoughts About Spain Spanish
Speekee is filmed in Spain, and so it brought back memories for us. We laughed as the children said their names, as everyone in Spain names their children Ana "something" for girls and Juan "something" for the boys. Antonio is also a very popular name!
I have heard many times that the Spanish speak proper spanish. Honestly, there is no such thing as proper spanish unless you are talking about not talking slang. Where we lived in Andalusia, people were well known for speaking very fast and cutting off the last half of their words. Each region has their own dialect, although it is all still the same language. I think this is the same here. We certainly speak differently here in Texas than people in New York or Georgia.
Some of the words they use are different than Spanish speakers use here in the states or in South America. For instance, in Spain (and you see this in the video), the word naranja is used for both the color orange and the fruit. Here, the word naranja is used for the fruit and the word anaranjado is used for the color. The pronunciation is slightly different as well. The Spanish pronounce their "c"'s and "z"'s with a th sound.
Although there are a few differences, it is easy to adapt (especially for kids) to either one once you start learning and using Spanish.
Glimpse Into Our Learning
Wanted to share a quick clip of our learning. I did have to do a bit of prompting, but he is still learning and loving it!
Age Range
The suggested age range for Speekee TV is 2-10 years old.
Price
Speekee TV's online version is $7.50 per month or $60.00 for a years subscription. They also offer a free 2 week trial period for those who may be trying to decide if this is the right program for their family.
~~~~~~~~~~~~~~~~~~~~~~~~~~~~~~~~~~~~~~~~~~~~~~~~~~~~~~~~
To see what my fellow crewmates had to say about Speekee TV, click the banner here:
Disclaimer: As part of the TOS Schoolhouse Review Crew, I received the product or service mentioned above for the purpose of a review. All opinions are my own. For more information, please read my
disclosure
.