Have you heard?  There is yet another homeschooling method making the news…the Lucero method!  This method of homeschooling involves tons of research, switching curriculum every year, only finishing half of anything you start, lots of tears and prayers, with plenty of thanksgiving to the Lord for working it all out in the end.
Doesn't that make you want to sign on the dotted line?
The truth is that every family is unique in the sight of the Lord.  And because we are unique, He will have a different purpose and a different path for each of us.  It is through this path of homeschooling that we are sanctified and molded into who He has created us to be.
When we started homeschooling 12 years ago, we were all about academics and activities and getting it all done!   We started homeschooling when my oldest was starting second grade and my second child was four (and yes, he had preschool curriculum).  Because my daughter had been in public school for a couple of years, there was definitely an adjustment time for both of us.
I had read books about giving your children a love of learning.  My mantra was "lighting the fire, not filling the bucket".  But on a practical level, my days were spent rushing kids along making sure they finished all their "work" while they whined and complained because "that's not how Mrs. Soandso does it".
When children three and four came along, we were involved in so many activities and just because they were children three and four didn't mean they would miss out on all the fun that children one and two got to experience.  It started becoming harder to get it all done and I felt like I was failing because our homeschooling efforts didn't look like Suzie Homeschooler who had a digital scrapbook with music playing documenting all the science experiments and field trips she had done with her kids.
A few years later, children five and six came along…two little boys.  We moved half-way across the world, then back again a year later.  Our youngest had club-feet and I was left alone with six kids for almost a year.  After reuniting with my husband and moving to Kansas, six months later I was back in Texas with my six kids taking care of my mother who died of breast cancer. So in the space of 2 years, the kids and I have moved 5 times and been alone 11 of those months.
In the last three and half years our school years have been filled with more life and less school.  We do what we have to do and just take the next step each day.  I have always thought that I was a Charlotte Mason homeschooler.  The Lord is showing me more and more that I am a Jasmine Lucero homeschooler.
Here are a few of the tenets of my method:
1. Love deeply – We are only on this earth for a limited time.  Focus on loving the Lord and loving those He has put on your path.  Homeschooling is wonderful, but it is only a part of our lives.  It will someday end.  But the love we pour out to those around us has the potential to be eternal.
2. Laugh often – Life really is funny if you choose to let it be.  Laughter is wonderful medicine and it heals so many infirmaries.  And kids learn so much better when laughter is involved.  So teach them to laugh out loud.
3. Pray daily – Seek the Lord and His provisions over your life.  When your son isn't learning to read, and chemistry is just too hard, and the baby is crying, and the little ones fighting–ask the Lord for help, ask Him for direction, ask Him peace in the home, ask Him to help you be the teacher He wants you to be.
4. Read aloud – Find a good book and gather everyone on your bed.  Let the little ones play with blocks on the floor and just read to them all.  Talk about what you are reading.  Find out what they are thinking.  Talk about how the book relates to your life.  Talk about the book in light of Scripture.  The read some more.  Read to the little ones before nap time, then read to yourself after they go to sleep.
5. Be thankful – If the Lord has blessed you with children and provided a way for you to keep those children at home with you, be thankful.  If you are the one they see when they wake up in the morning and the one they kiss goodnight, be thankful.  Count you many blessings and thank God for everyone.
~~~~~~~~~~~~~~~~~~~~~~~~~~~~~~~~~~~~~~~~~~~~~~~~~~~~~~~~~~~~~~~~~~~~~~~~~~~~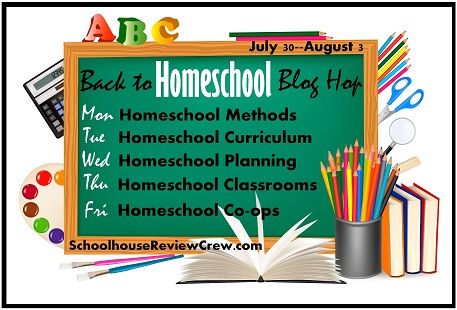 .